Supplier of Rotogravure Printing Machine
Our well defined infrastructure with sound foundation has help out to set up high production system. We stringently follow international standard of fabrication for the manufacturing of such series. Ishan International has been involved in the design, manufacture and supply of Rotogravure Printing Presses for more than 80 years. Our business viewpoint is to achieve incomparable growth with superior quality and elevated productivity. It enables the client to cater to diverse requirements efficiently, cost effectively and meet stipulated time-frame requirements. We hold huge distributor network across India.
Rotogravure is a type of intaglio printing process involving engraving of image onto an image carrier. Utilizing a Rotogravure Printing Machine, an image is engraved on a cylinder because it uses rotary printing press like offset printing & flexography.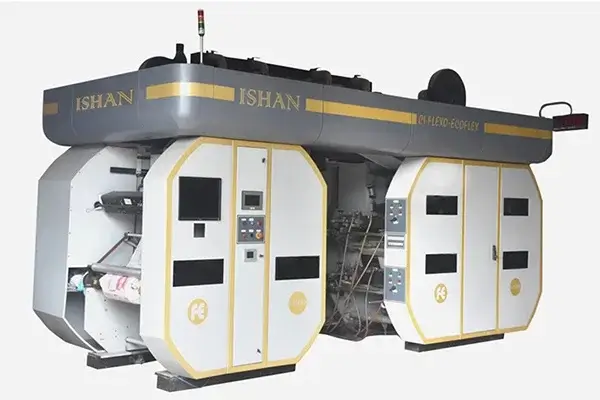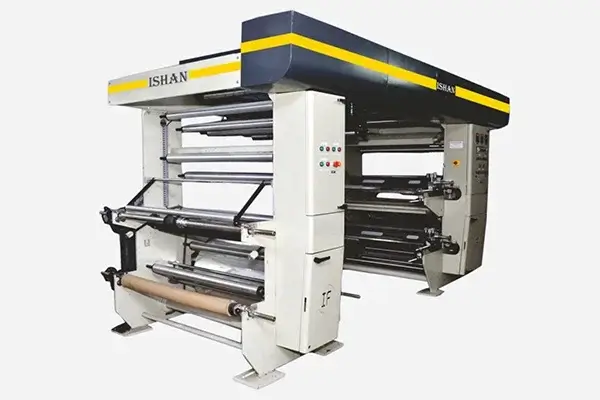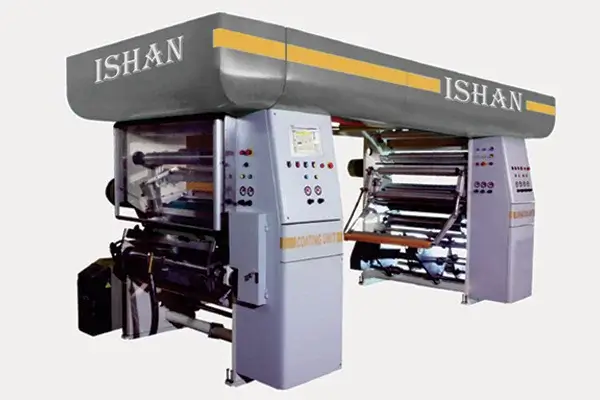 Rotogravure Printing Machines, it is suitable for printing, such packing materials as bag making, d-punch machine, lamination machine and roll paper.
Our company is dealing in all over Ahmadabad area as well as some outside also. Our company has covered a Hugh market in Gujarat. Our all the customers are giving a regular business with us.
Ishan is the leading manufacturer and exporter of lamination & printing machines like Central Impression Flexo Printing Press, Rotogravure Machine, Slitter - Rewinder Machine and different types of Plastic Bag Making Machine, Oil Packaging & Milk Packaging Machinery having leadership in Asian market. We have more than 500 Installation of different machine in india and overseas like Nigeria, Ghana, Congo, Kenya, Mexico etc.
Rotogravure Printing Machine Exporter
Exporter of Printing Machine with heavy-duty material on the custom requirements for various industries and we are high speed, elegantly designed, state of the art Machine Manufacturer with International Standards at a reasonable cost with the most ideal make. Rotogravure Printing Machine with quality equipment, parts, and material on various sizes for 4 colors, 6 colors, 8 colors, 10 colors. Ishan International offers durable Rotogravure Printing Machine generally utilized Machinery in commercial industries like the creation of postcards, magazines, papers, and corrugated cardboard, and other packaging materials moreover.